K Learning kid's ABC program builds the foundations in toddler classes through a range of exciting also, hands-on encounters that aid their social, physical, and subjective advancement. Constant presentations throughout the year will reinforce the capacity to pursue schedules.
We will likewise keep on presenting our understudies to early education aptitudes with attention on early phonics mindfulness with an introduction to singular letter sounds. These abilities are given utilizing fun, unique training materials expressly intended for this age gathering.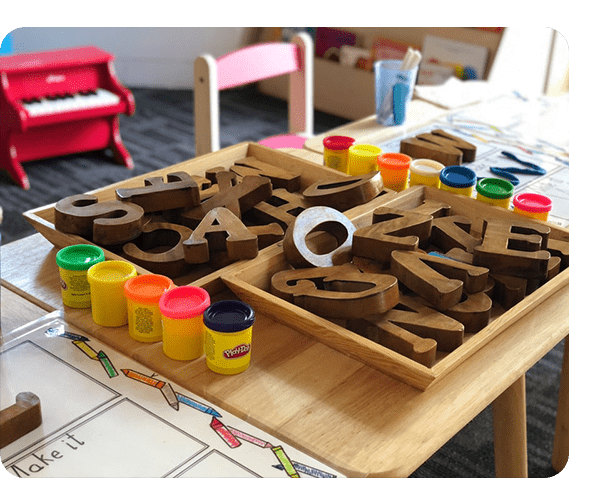 A range of themes will also be taught throughout the year, which will both review the content taught in Toddler and introduce new vocabulary and concepts. Sensory exploration is key to the teaching of our original theme curriculum, as is the opportunity for imaginative play.
Personal, social, economic and emotional development

Communication, talking and listening

Creative and aesthetic development

Mathematical awareness

Physical development

Physical health

Teamwork

Self-help skills

Scientific thinking